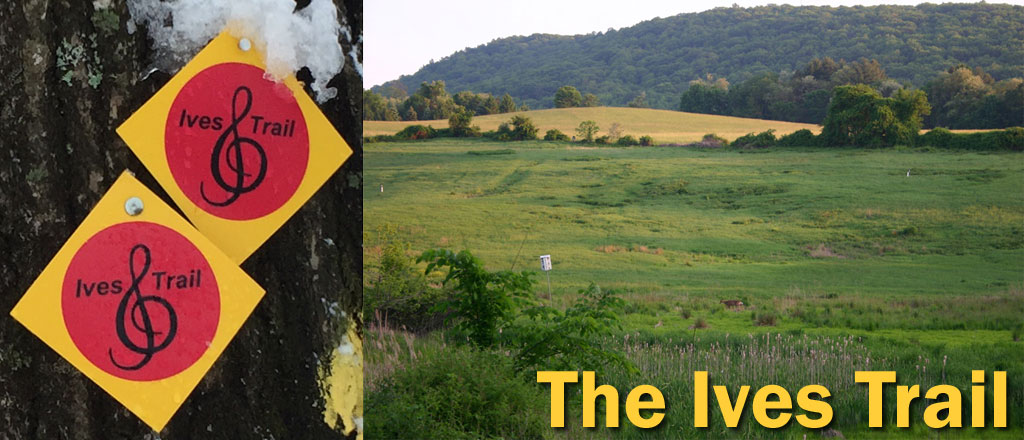 History
The City of Danbury Connecticut led the development of the Ives Trail Greenway, a regional trail of some twenty miles that links open spaces in Redding, Bethel, Danbury, and Ridgefield, Connecticut.

The trail begins in Redding open space, passes through Terre Haute in Bethel, through Wiedel Meadows, Tarrywile Park, and Wooster Mountain State Park in Danbury, and on to Pine Mountain and Bennett's Pond in Ridgefield.

The Ives Trail is named in honor of Charles E. Ives, the composer, who loved to hike and camp in the area. Born in Danbury in 1874, Ives is noted for his original classical compositions, winning the Pulitzer prize in 1947 for his Symphony Number 3. Charles Ives also has the distinction of being Connecticut's state composer.

The trail passes by the site of Charles Ives' cabin...


as well as the relic of a country estate long gone...



About Charles Ives:
Copyright © 2021 Ives Trail & Greenway Regional Association